Affordable Care Act Open Enrollment Starts Today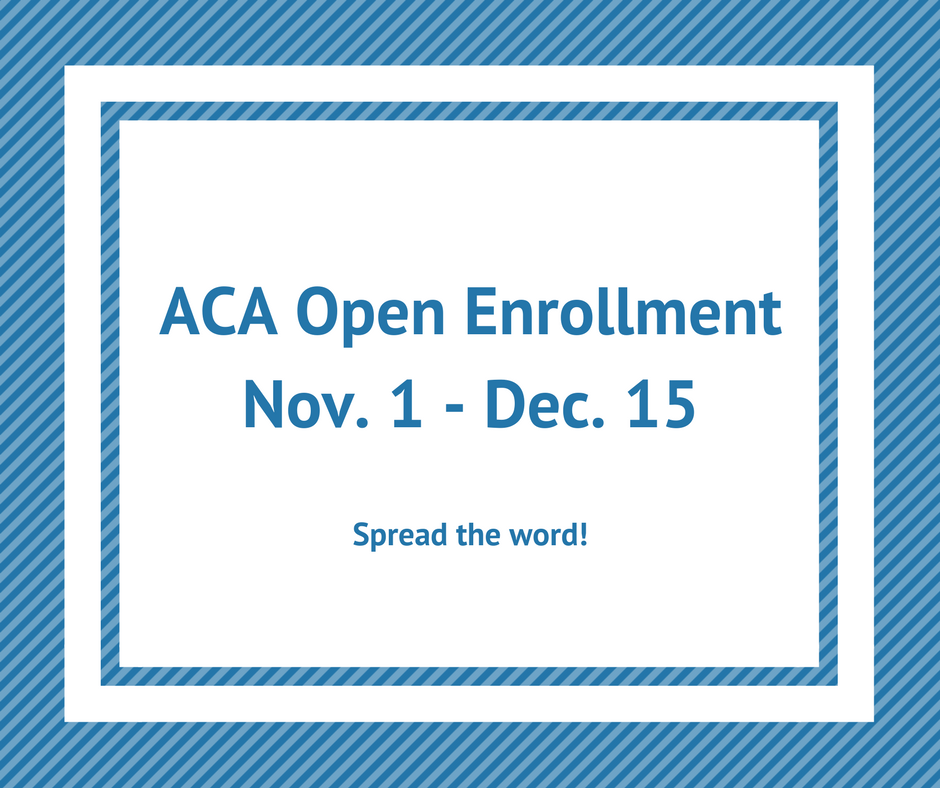 Today, November 1st, begins the first day of open enrollment for the Affordable Care Act (ACA). The ACA enables you to purchase health insurance at a rate that is affordable to you. The ACA is still law; benefits and consumer protections are still in place. Note, you may still have to pay a penalty if you do not purchase coverage for 2018.
This year Open Enrollment for 2018 is significantly shorter and runs from November 1 – December 15. Unless you have a life event that qualifies you for a special enrollment period, this is your only chance to enroll in coverage for 2018. 
So what does health insurance cover? Health insurance helps you pay for visits to doctors and other providers, prescription drugs, and care. For people with intellectual and developmental disabilities it's important to note that health coverage prohibits private health insurance exclusions for pre-existing conditions, as well as eliminates annual and lifetime caps in private insurance policies. Coverage ensures that minimum covered benefits include products and services that enable people with disabilities to maintain and improve function, such as rehabilitation and habilitation services and devices. The ACA grants everyone access to quality care, long term services and supports. Visit The Arc's website for more details on care and long term services and supports. For additional information on what a new plan covers visit the PA Department of Insurance's website here.
In addition, there are a few things you should know before you purchase insurance. Here are 10 Things to Know for Open Enrollment 2018 that will help you to determine if you qualify for subsides or financial assistance, as well as tools to help you compare prices.
The Pennsylvania Insurance Department has many resources to walk you through the process, including this video on How to Shop for Insurance:
If you have any questions throughout the Open Enrollment period please reach out to the PEAL Center.