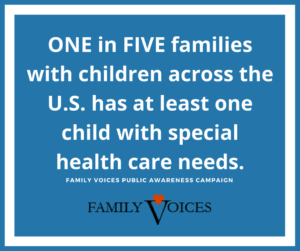 These health care resources provide information and promote family-centered, community-based, coordinated care for children and youth with special health care needs (CYSHCN).
We envision a world of optimal health and quality of life for all CYSHCN and their families. The challenge of creating an effective system of care depends on ensuring families are partners in care; that there is early and continuous screening; that there is access to a medical home where community based coordinated care is provided; where adequate insurance and funding is available to cover services; and that families and providers plan for transition to adult care and services.
Health Care Resource Topics:
Click on the link below to be taken to the resource page.