On Giving Tuesday, Support Pennsylvania Families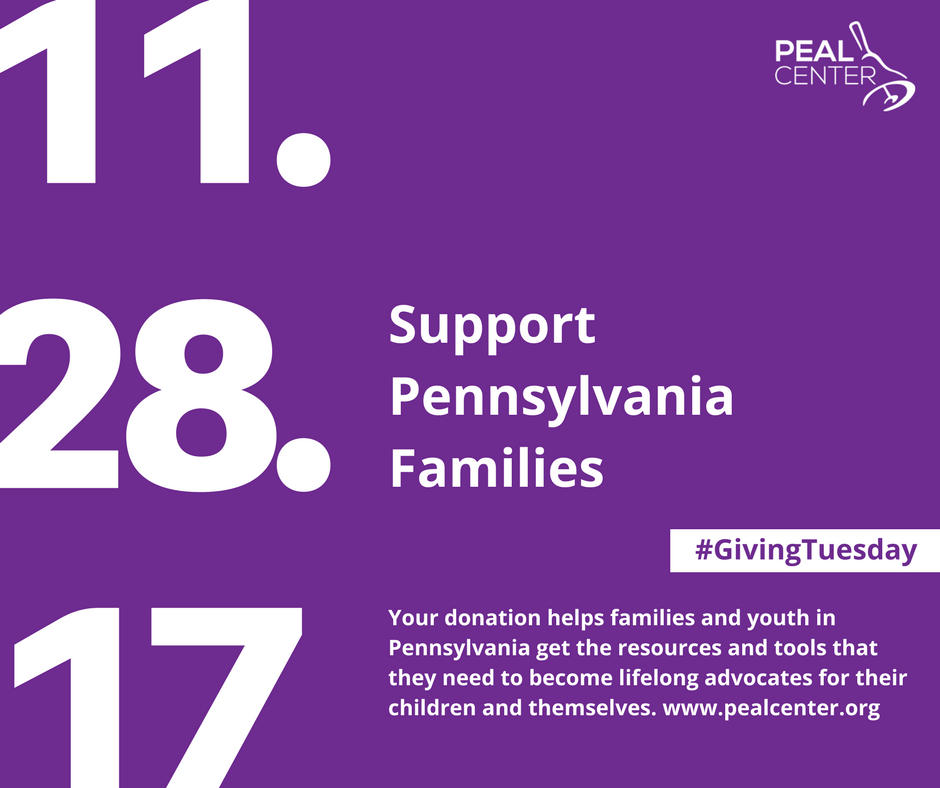 There's Black Friday and Cyber Monday… and then there's Giving Tuesday, an international day of giving. This year, Facebook and the Bill & Melinda Gates Foundation are matching donations to nonprofits on Facebook dollar for dollar.
This year, we want to raise $1000 to provide families in Pennsylvania with the tools and resources they need to become lifelong advocates for their children and themselves.
The PEAL Center is an organization of parents of children with disabilities and special health care needs who educate and guide families, professionals, youth and young adults who have or care for a child with a disabilities and/or special health care needs. PEAL's mission is to educate and empower families to ensure that children, youth, and young adults with disabilities and special health care needs lead rich, active lives as full members of their schools and communities.
Please consider supporting the PEAL Center, and double your impact, by making a donation to PEAL today!
Make your donation HERE.